In our most recent blog, we shared the second post of our home buying series. Because so many clients are house shopping in the Sanford area, we are continuing this series. Let's get jump right back in.
In review:
Last week, we shared some warning signs to look out for during the home buying process. A high turnover rate may be a sign something is not okay with the home or neighborhood. As we stated in our recent article, a high turnover rate may just be a coincidence.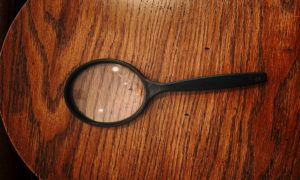 Alternately, a high turnover may be due to the home size. If a home has two bedrooms, it may be a great starter home. With families growing in size, they may quickly move onto a larger home.
However, a high turnover rate may be caused by noisy neighbors, highway, or wildlife. Try to visit the home you are interested in buying at all times of the day. Stop by in the morning, after work, and later at night on the weekends to see how the neighborhood is.
Visiting at all times of the day will give buyers a good insight and new perspective. We also shared that buyers should speak with their realtors regarding comps. If there are plenty of homes on the market on the same street, there may be a few things undesirable about the location.
Smart Home Buying:
If there are two houses on the same street, ask the sellers their reason for selling. Ask the neighbors how they like the neighborhood. Now, if there is a fixer upper in a great neighborhood, there may be a great option on the table.
If buyers do not have a large savings account equipped to remodel a home, they may be eligible for a home remodel mortgage. This sort of loan allows buyers to remodel the home based on the neighborhood's comps. Modesty is the best policy after all.
Nonetheless, there are some aspects of a home that sellers cannot change. For example, location is set in stone of course. The noise level is another one. Noise pollution cannot be changed, especially if it is caused by a highway or busy road. Neighbors may come and go, but roads tend to stick around.
Water damage is a big one. Buyers can look out for peeling paint or dark rings on the ceilings or floors. Sometimes is causes mold and other times it does not, so an inspection will reveal most issues. Cracks in ceilings, missing tiles, bubbling, or peeling may be caused by roof or moisture issues in bathrooms.
Try to always have either a vent, fan, or window in a bathroom. This will surely help with moisture issues and prevent any more from arising. Check out the condition of the windows while touring a house.
Open and shut the windows to make note of their quality and age. Windows can be pretty pricy and a messy upgrade. Look at the inside and outside AC units. Look at the vents to see if they seem to be cleaned and well-maintained.
Contact our office for prompt help:
Come back next time when we share more smart home buying tactics. Next week, we are continuing this useful series to help our clients find their perfect dream home. Our electrical professionals will always be masked to prevent the spread of this novel virus.
Be sure to contact our office for COVID safe electrical work!
Staff Writer