Sanford Electric has been trusted by thousands in the community. Electrical needs can rack up a hefty bill. With a family-owned company, homeowners know they are getting a fair price and affordable electrical work. Contact our Sanford office for a quote on any electrical job you need.
Security lighting:
Times are very challenging for some, while others are taking advantage of the housing market. House prices are much higher than they were about a year ago, but the interest rates are the lowest some Americans have ever seen. Along with the low interest rates comes a competitive market.
Some homes are selling after more than twenty offers are received. In some years, Central Floridians were lucky to get just one "full asking" offer. For this reason, sellers will updated homes and electrical systems surely stand out and sell in a reasonable time.
Many buyers in the market for a home are millennials. This means, they are looking for a safe bet of a house. Electrical repairs can be very intimidating and costly, so millennials prefer homes that have had some sort of electrical updates.
For starter homes, the location may not be the most ideal or a dream location. Security and safety become the number one priority for many college graduates and young families. This is why Sanford Electric wishes to share information on security lighting.
Deter predators:
Readers that did not get a chance to read the last blog should pop on over and get caught up. Hurry back afterwards. Last time readers were informed of the reasons to install lighting for safety measures.
Stairs, pathways, and dim areas were heavily discussed. These areas are dangerous for those not aware of steps, drop offs, or holes in the yard. This week, we are sharing about security lighting.
What is the difference between safety and security lighting? There really are a whole list of differences. For starters, security lights can be very high-tech and cost a fortune. With a careful, experienced electrician, unnecessary flares can be avoided.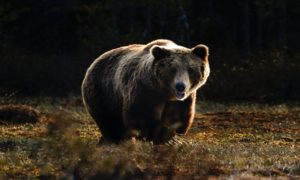 As we have brought up before in past blogs, motion sensors are phenomenal for safety and security. For areas that experience bear, bobcat, coyote, or gator visits, motion sensors may be the difference between life or death for family members or pets. Nocturnal activity is something many homeowners do not consider when discussing security.
Similarly, armadillos can wreak havoc on your foundation and present a challenging time in home ownership. Speak with Sanford electricians about schedules for safety. With adequate advice, you may avoid break-ins and robberies.
Security lighting is especially important to young families the cannot yet afford to live in a gated neighborhood. Some starter homes do not have fences or nearby neighbors which can put a new mother and father on edge. Make security a top priority with the help of our trustworthy, affordable electricians.
Affordable electrical work:
Next week, we are going to share more about a home's lighting options. Inquire by calling our Sanford office today rather than leaving your home during COVID-19. Although it may be nerve-racking, our electricians will be properly distanced from those residing in clients' homes.
Be prepared when leaving the house. Wear a properly fitted mask that will not droop or shimmy its way off of your nose. Carry hand sanitizer, and avoid touching your face as much as possible. Stay safe, but remember to enjoy your week!
Staff Writer