Many Americans either worked from home this month or were newly out of work. As plenty of us took this extra time to improve our health and surroundings, home improvement quickly became popular on the list of possibilities. In today's discussion, let's share ways your affordable Sanford electricians can improve each room in the house.
Electrical upgrades for safety and style: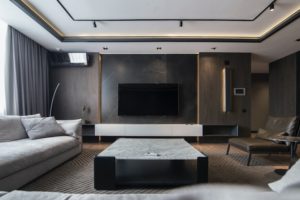 Whenever you upgrade your electrical wiring or fixtures with Sanford Electric's electricians, you may be getting more than you paid for. When installing new light fixtures during remodel or simple lighting upgrades, such as installing a new reading bed-side sconce, the safety is also taken into account. One of our experienced electricians will be install the fixture to the highest of standards meaning there will not be risk for electrical fires or shocks.
Although plenty of Americans have experienced a great reduction in income, many of us tend to have an eye for areas needing improvement. For example, that living room fan that just hasn't been running as great may need replacing. The fan may not accolade for lighting altogether and you have no idea how to handle such a heavy, large light fixture while dealing with electrical lighting wires.
Living room lighting:
Do not fret. Sanford Electricians will either answers your questions, refer you to an expert you need, or resolve your issues. The living room is just what it sounds like, a place for living, laughing, and lounging. When guests come over, although many may not be on their way this month, it is the area most used.
Layering light is especially important for this room. This is a space of which a group may be gathered in for long stretched of time. During quarantine, when the family gathers for a movie or just to relax together as a family, this is where it all happens most likely.
The lighting in a living room must be able to accommodate reading, watching tv, board games, or working on a laptop. Recessed lighting is usually not the answer for this room- from a practical and stylistic stance. Although recessed lighting truly lights the entire space vividly, there may be harsh reflections on solid surfaces such as phones, tablets, televisions, and laptop screens.
For this reason, use a softer, ambient illumination. Using lights that bounce off the ceiling will help avoid lights from bouncing off the surfaces you are looking at. We all have been aggravated during an exciting, dim movie scene that is annoyingly ruined by the lights.
Money saving alternatives: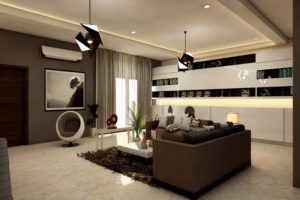 This sort of lighting also increases your home's value. It is more elegant and compliments all the framed pictures and figurines in the room. The softer lighting does not tend to cast as many shadows as recessed lighting would.
Alternatively, you may have an additional recessed level installed instead of changing your ceiling completely. This way, you do not have to remove the recessed canister lighting completely. Just be sure to have low voltage bulbs in the recessed lighting canisters.  Instead, you would have a little shelf-like layer added with the brighter lights pointing up towards the ceiling.
Come back next time to learn the ways to improve lighting in each room of a house. We hope you reach out to the affordable Sanford electricians and support local businesses during this trying time. Stay safe, practice safe social distancing, and self quarantine protocols.
Staff Writer