The world seems like a whole new place, especially to small business owners. When considering residential or commercial electrical needs, lean on experienced electricians for Sanford electrical repairs. Today, we are sharing how businesses are moving forward making their essential services available to neighbors like you.
How to support your community during COVID-19:
Economists have seen it for a long time coming. Retail has been struggling to compete with online shopping for quite some time now. To be readily available and easy to book, our website has a place where you can contact our electricians with any questions regarding residential or commercial jobs.
We know our clients have a challenging time juggling all aspects of life right now because of the novel Coronavirus. COVID-19 has made life a little more hectic in many ways. Small businesses are struggling alongside their employees.
Contact us today if you have any urgent electrical needs. This is for your safety and those that live around you. We are here to help.
If you are concerned about pricing for such urgent matters, discuss the job and get a quote either over the phone (if possible) or during a visit. Now is the time to become tech savvy. Much of life is dependent on it right now.
Sanford electrical repairs:
Luckily for you, it may be possible to read through our blogs to have a few simple questions answered. With many families in America working from, schooling at home, and working around the clock as an essential worker on site, electricity is more valuable. Imagine how much worse this pandemic would be if homes or companies did not have electricity!
Utility operators are responding to the crisis to supply what every community needs right now, electricity to stay occupied or working. It is no doubt that many of us think about the importance of technology and electricity during this hard time. For those without wifi or television, each day may become much more drawn out.
Many Americans have taken this time to mesh tighter as a community. In Sanford, most people want to support small businesses. Restaurants, mom and pop car repair shops, tires shops, and home repair workers cannot sit back during this time of need.
It is expected that millions of Americans will become unemployed during this rough time. An analyst shared that one in four jobs are retail related. This just goes to show you how showing your support and also supporting the economy will help our your friends and family in the long run.
For one community in New York, thirty-seven employee of a private company that runs the electric grid in New York are living in RVs and trailers at two of the company's facilities. One worker said he was doing so due to the fact that he got ten weeks leave when his child was born.
He felt he owed it to the community to give back his services when they were truly required. Just think of the ventilators and hospital equipment needed to support those suffering and sadly passing during this pandemic. In order to prevent he spread as well, the medical field requires reliable power.
Support the local Sanford electricians: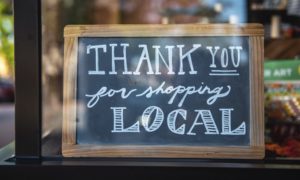 Similarly, it is no question that millions will lose their jobs. Collectively, experts share that this is the time to give your hard-earned money to local businesses where at all possible. Larger corporations have plans and funding in place to compensate employees during their time away from work. While many children are not in school, wiring problems and electrical repairs that have been pushed on the bottom of the to-do list.
As always Sanford Electric provides cost-effective electrical repairs at a fair cost. We were founded in 1925 in downtown Sanford and will always be here for your residential and commercial electric needs.
Call or inquire today for cost-effective electrical repairs!
Staff Writer