Last time, we discussed an efficient way to begin a remodel. We are going to continue the best way to plan a remodel today. Carry on for the next steps of carrying out a remodel and removing knob and tube wiring.
Let's get it started:
After coming to a set amount for a budget, it is time to figure out how you will be paying for this renovation. This should happen around three to six months before starting the renovation. The next step is hiring contractors.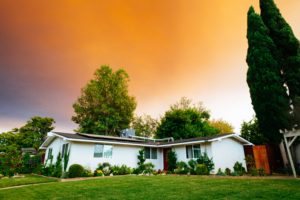 When considering multiple contractors, do not compare the costs alone. There are multiple other aspects that must be strongly considered. Look for someone that has been in business for a while.
Knowing the contractors have been in business or more than a few months will not guarantee they're perfect, but it will give you a chance to get references or see past projects. It is not completely necessary but it is a great idea to confirm your contractors are certified for their line of work.
You would usually assume professionals have all the proper licensing. However, this is not always the case. People can be misleading, so confirm they obtain a proper contracting license.
As well as licensing, insurance should be confirmed too. Contractors should all have worker's compensation and liability insurance for the specific line of work. No worker should be under the table as they could legally pursue you for compensation as they are in your home.
Many families are not aware of this. Be sure to hire a contractor that is reliable, responsible, and authentic. Again, check with references on how successful the contractors are with working on a timeline and completing work correctly.
Making payments to a contractor as progress is made is very common in renovations. If a contractor asks for payment up front, it is usually a red flag. The Better Business Bureau advises clients not to pay contractors up front.
After you have your team:
Once you have hired a team of contractors, sit down in a meeting. Put together a timeline. Figure out an estimate of how long each task will take. This is the only way you can even begin to finish a remodel on time.
Any basic timeline should allot time to clean out the project area. Allow time for shipping and delivery of all materials. This is a huge one.
Many people get lost in the time it takes to carry out a task, but they do not consider the time it takes to actually receive all materials required. Account for time off for contractors and their team.
Holidays and days off are unavoidable. Be considerate of your team, and treat them well because they will work more efficiently with these considerations in place. Always expect a few bumps in the road for budget and time.
Each step of the project should have its own end date. This makes it easier for clients and workers to stay on the same page. In the end, confirm with your contractors that the final budget and timeline is realistic.
Get ready to go:
Once all plans are in place and contractors have been hired, it is time to set sail. Depending on the type of work, you may or may not need to leave the fort. Whatever room is being renovated, it is safe to say all belongings need to be cleared out.
Electrical and plumbing issues usually arise during renovations. This is where Sanford Electric comes to save the day. Our experienced residential electricians in Sanford, Florida keep clients on schedule and in budget.
Contact our office today to asks questions and schedule any upgrade or remodel electrical services. One issue that should be expected in older homes upgrades or flips is wiring. Sometimes, during the home buying process, the inspector may not inform buyers their home has knob and tube wiring.
Knob and tube wiring removal:
Knob and tube wiring is common in homes built in 1880s to even the 1950s depending on where the house is. This outdated method of electrical wiring gets its name from the ceramic knobs and black tubes that encase copper pipes. There are even instances when knob and tube wiring is hidden away in between walls, crawl spaces, and attics.
Next week, we will go into depth what knob and tube wiring is and how it can be a threat to your home if left ignored. Contact Sanford Electric Company II, Inc. for any residential, or home, electrical work. We are glad to serve the Sanford, and entire Central Florida, area.
Staff Writer