If you are new to Sanford or Central Florida, we would like to be the first ones to welcome you! Sanford Electric Company II, Inc. is a local, family owned company. We serve families and business with honest and reliable electrical work. After or before buying a new home in Sanford, contact us for any electrical upgrades or electrical repairs planned in your remodel.
Residential electricians in Sanford, Florida:
Our experienced residential electricians are useful to families buying their first home, next home, or looking to upgrade their existing home. Most people do not know how to do most electrical work, and we strongly advise anyone that is not a professional electrician to leave the jobs to those who are.
Working with electricity is tricky. One wrong move can cost you your life in some cases. Plus, opening up a wall inside of your home, exposes your family members and pets to all electrical dangers.
Last week, we discussed reasons why summer is the most popular time to move from one home to another. Inspection is part of the territory of buying a home. Skipping on an inspection all together may leave you in a money pit.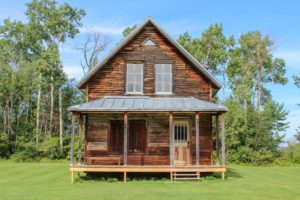 To be safe, when buying a fixer upper, it may be necessary to have an inspection by two different inspectors. For those that do not know, a fixer upper is a home that needs ample renovation and updating. A fixer upper is usually more affordable and allows the buyer to decorate the home to their exact liking.
For example, if you are a YouTube or photographer, your are sure to have plenty of equipment that take up a lot of outlets. In a home remodel, everything can be organized and practical to your specific needs. Plus, these unique touches will make your home stand out more for resale.
Remodeling one room in a home can be incredibly daunting and complicated. Just imagine how terrifying it would be to get a fixer upper. Or worse, what if you bought a house and later found out there were major electrical issues when knocking down a wall.
Our Sanford electricians are very familiar with both residential and commercial electrical repairs. Whether you opt for a home remodel for aesthetic reason or for resale, call our Sanford electricians to see how they can be of service. We would like to help you along this process.
How to plan a home remodel:
The first step to a home remodel is to build a detailed home improvement project plan. Develop a clear plan that clearly explains the goal of the renovation. In this, include design inspiration. There should be a straight forward list of what needs to be done.
If you are working with a general contractor, the project plan should include blueprints or sketches of the final product. Add a list of needs and wants to this plan. From there, tasks can be sorted into two categories, DIY and professional.
You should start this plan ideally around six to twelve months before starting the home renovation. Check within your local zone for regulations and permit. For example, some areas do not approve garage conversions.
Confirm that your remodel plans are allowed and if permits are needed. A good rule of thumb is, if you are changing the structure of your home or the use of the room, you will need a permit. Do not apply for permits until you have hired professionals to do the jobs and have a project timeline.
How much do you want to spend?:
Every family has a budget. Whether that budget is six thousand or six million dollars, there is always a budget or ball park a person wishes to stick to. After making the first step of the plans, make a budget and method of payment.
In the budget, include costs for permits, labor costs, building materials, cosmetic touches, and possibly new light fixtures and decor. After making your needs and wants list, you should know by this step what look you are going for. This will dramatically help you narrow down your search for the perfect dining room chandelier or coach lights.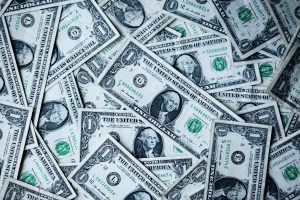 At this point, finalize financing and the amount you can afford. Always set aside at least ten percent of your budget for unexpected costs. Unexpected costs could include mistakes, changes of heart, and much more. You wouldn't be the first person to change their mind about paint color once they've seen it on the walls!
Here is where you need to request cost estimates from professionals. This is also where you will be calling Sanford Electric Company II, Inc. Pricing out materials and getting an idea of how long it will take is all very useful information.
Once you gather all of the estimates but seem to be over budget, knock off some wants from the needs and wants list. Prioritize what your must-haves are. Next week, we are going to dive deeper into how home remodels can run more efficiently with our Sanford Electric Company II, Inc. electricians in Central Florida.
Staff Writer