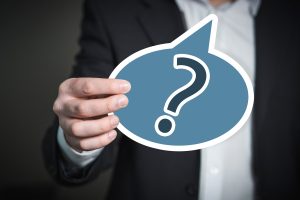 Whether you need to hire a licensed electrician here in Orlando for home a project, full remodel, or lighting upgrade, it's important to hire a professional. Any work dealing with electricity can be dangerous.
The electrical system is the lifeline in your home. Before letting anyone add an outlet, replace your circuit breaker, install a new fixture, rewiring or anything else, it is important they have the right qualifications. Forbes Advisor list a few questions to ask an electrician before you hire them. 
Questions to Ask an Electrician
What services do you provide? The right electrician for you will provide the exact services you need them for.
Are you insured? Savvy electricians should be able to confirm that they're insured to protect themselves in case of an accident.
Are you licensed? Licenses are often required by the state and they're an important part of any qualified electrician's toolkit.
How long has your company been in business? The longer the electrician has been in business, the more you can depend on them to get the job done well.
What experience do you have? Look for an electrician who has plenty of experience under their belt.
Are you an apprentice, journey-level or master electrician? Master electricians have the most experience and skill out of all of these options, though journey-level electricians still have plenty of know-how.
What is the cost estimate? Pricing varies from electrician to electrician, so ask around and find one in your budget.
What is the timeline for this project? If your project is time-sensitive, get a good sense of how long an electrician will take to complete things before hiring them.
Electrical work is serious. If it's done incorrectly, it could have significant consequences—including power outages and electrical fires. Thus, it's crucial to work with a professional, licensed electrician you trust
Choose the right electrician 
As a homeowner myself, I understand it is difficult to let a complete stranger into your home to make repairs. Especially, with something as serious as my electricity. Which is why it is so important to find competent and honest electricians to update and maintain your home.
You can count on Sanford Electric Company, we offer homeowners and businesses fair pricing and unparalleled electrical service since 1925. Our highly trained staff provides knowledgeable service that you can trust.