The holiday season is here, and that mean it's time to get out this holiday light and decoration. With more electricity being used during the season, it increases your risk of home fires and electrical accidents. Make sure you keep your family and home safe. 
It's fun to decorate for the winter holidays, but holiday decorations can increase your risk for a home fire. As you deck the halls this season, be fire smart.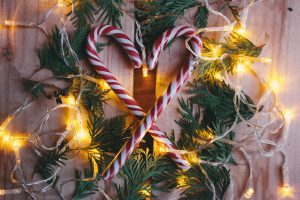 Half of the home decoration fires in December are started by candles. 
More than 1/3 of home decoration fires are stated by candles.
Keep candles at least 12 inches away from anything that burns.
A dry Christmas tree can burn very hot and very fast. 
Inspect holiday lights each year before you put them up. Throw away light strands with frayed or pinched wires
Electrical safety tips for the holidays

 
Before you put up the decorations, get a plan together. This way you can determine where the outlets are and the number of devices that will go in each outlet. Too many decorations plugged into the same outlet is dangerous. 
Inspect electoral decorations before using them to ensure they are safe and working properly. Look for any broken light socket, cracks, or frayed wires.
When decorating, make sure you use the appropriate lights. Indoor lights for indoors and outdoors for outside, this will decrease the likeliness of a fire. 
Make sure wall outlets are not overloaded. Overloading outlet with extension cords that are connected to other extension cords or a number of other devices can increase the chances of a fire. It is usually recommended not exceed 1,500 watts in a single outlet. 
If you find you are overloaded your outlets, notice a burning smell, your circuit breaker keeps tripping, wall plates or electrical cords are warm to the tough or discolored, or you hear a buzzing, sizzling, or cracking sounds from an outlet, it's time to contact Sanford Electric Company. Stay safe this holiday season!