There is a steady rise of electric cars here in Central Florida. With the increased push towards manufacturing of electric vehicles for both ecological and environmental reason, they are a great investment. 
If you've been thinking about purchasing an electric car, a big concern is how you will charge it?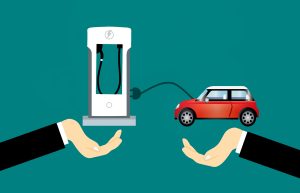 How much will it cost to have a car charger installed in my home?
How long will it take to charge the car?
How much will it cost to charge the car?
A few factors to consider about installing electric vehicle charging station 
Charging speed 
Before purchasing a charging station, it is important to do a little homework. Depending on your need, how fast you want the vehicle charged, does it have a limited electric range or a hybrid? 
Level 1 charger takes about 20 hours to replenish the battery fully and uses 120v.
Level 2 charger operates at 240 v, but charges twice as fast as the Level 1.
Level 3 charger is the highest charging speed. Usually, just taking 30 min to charge half the battery and uses a DC voltage. 
Circuit size 
The charging station is impacted by the capacity of your electrical circuit. The rate of the charger should be roughly 80% of the capacity of the circuit. If it is more can trip he breaker and cause issues. The line loss or lost electricity, is proportional to the square of the current and proportionally inversely to the capacity of the wiring. 
Amperage 
Electric car chargers come in different amperages, especially Level 2 chargers. Small range electrical vehicles and hybrids are fine with a lower amperage charger. But for faster charging speeds you will need 40. To 50 amps.
Location 
Whether you want an outdoor or indoor car charger, they both need to be hardwired. It also impacts the length of the cord and where the charge port is located. 
Features 
Common features for electric vehicle chargers include, durability, how long will the charger lasts, how fast will it charge, length of the cord, and the cost. 
The installation of an electric charger requires a professional electrician. As a home or business owner in Central Florida, it can be difficult to find competent and honest electrician to update and maintain your home. You can count on Sanford Electric Company for fair pricing, guaranteed service, and quality installations.