Last time you stopped by, we shared information on advanced ways electricity is helping the future of our planet. Sanford electricians can do the same for everyday energy usage conservation. Contact our office to discuss the ways your home can conserve energy.
How you can reduce greenhouse gas emissions:
Many of American's daily activities produce greenhouse gases. These are gases that get trapped in earth's atmosphere and subsequently trap heat. First off, most US citizens drive to work everyday.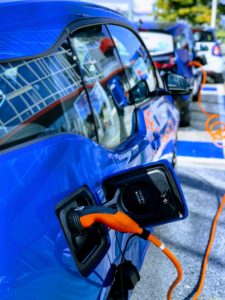 Whether it be a mile or twenty miles, the gas burned creates greenhouse gas emissions. In colder areas, home heating creates greenhouse gases. Burning oil, gas, or using electricity generated from coal produces gas emissions.
The amount of greenhouse gas emissions produced varies among individuals. Each circumstance creates a different outcome. The amount of greenhouse gases produced depends on an individual's habits, location, and personal choices.
These produced greenhouse gas emissions really depend on each small choice you make in your life. To do your best, get in the best mindset, and do your own research. The amount of greenhouse gas emissions created by your home depends on the type of fuel your local power plant uses.
A power plant uses a fuel to give your home the power you use daily. Of course, the amount of greenhouse gas emissions your house produces depends on the amount of electricity you use. For those individuals that do not care about their electric bill, lights may be left on until they burn out and require a replacement bulb.
For others, they may pinch pennies and save money every way they possibly can. So really, this ends up being a lifestyle choice for yourself and the planet. Next is the furnace and boiler.
Make small steps towards a clean home:
The efficiency of the boiler and furnace, the size of the insulation of your house, the amount of fuel used, and the type of fuel used all dictates the quantity of greenhouse gases produced. For certain lines of work, driving is required. Some jobs even provide a vehicle, so employees do not feel a sense of stress.
However, people should still be mindful of the amount of gas used to fuel their work vehicles even if they do not have to pay for the fuel. Some companies are very mindful of the type of vehicles in their fleet. A more fuel efficient vehicle equals less money spent on fuel. It is a win-win.
Overall, the quantity of emissions produced by your car or truck depends on the frequency of your driving, the vehicle's fuel efficiency, and the way you drive. Some drivers are heavy on the gas and need to use the break often. Thus creating a worse fuel efficiency scenario.
Employees may commonly drive in urban areas where there are plenty of traffic lights. Basically, they need to stop more and use more gas in the long run. Plus, the frequency you recycle can create a lasting effect.
Find out how you can reduce energy usage and emissions:
The more you recycle, the less material is sent to landfills. Furthermore, less greenhouse gas emissions will be produced as many are created during the processing of raw materials. Next time, we are continuing this hot topic.
Stop by our Sanford location to speak with our experienced residential and commercial electricians. Also, check out our honorable Angie's List Award!
Staff Writer