We all understand the impact of increasing your Central Florida home's curb appeal, but what about the things that aren't so visually obvious? Such as an outdated wiring system, ungrounded outlets, not enough outlets, antiquated electrical service, older circuit breaker panels, and missing GFCIs. 
Whether you are thinking about selling your home or want to keep it safe and up to code, updated wiring and electrical will add value and have a high return on investment. 
Updated wiring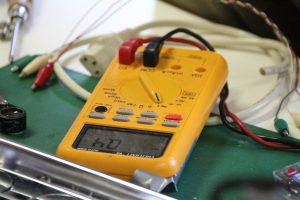 The wiring in your home is responsible for making everything safe and operate smoothly. To handle today's technology, your home should have adequate grounding and modern solid copper wire. 
Grounded outlets

 
Today's high tech equipment and appliances need updated outlets that are properly grounded and accept 3 prong plugs. 
Electrical panel

 
Older homes typically don't have enough amps to support the electrical demand for the number of gadgets, appliances, and fixtures. A home should be wired to receive at least 200-amps
Updated with GFCIs
We all know water and electricity don't mix, but we also all have outlets in the kitchen or bathroom. They need to have GFCI (ground fault circuit interrupter), to stay up to code. These outlets are designed to shut off the electricity when it comes into contact with water. Improper grounding can lead to power outages and fire.
Function and aesthetic upgrades
Security and outdoor lighting add value and safety to your home. It is a cost effective way to add curb appeal and the exterior a facelift. 
Not all home or business owners know an electrician they feel comfortable with and can trust
As a leader in the industry, Sanford Electric Company is a fully licensed & insured electrical contractor company dedicated to providing professional electrical services at competitive rates. Family owned and operated since 1925, we provide electrical repairs & installations for commercial and residential properties in Orange, Seminole, Lake, Volusia, Brevard, and Osceola counties.
Our licensed and professionally trained technicians can tackle any size job, large or small, with an emphasis on professionalism, integrity, & quality electrical workmanship. Contact us today for more information