Electrical fires can be one of the most devastating accidents a family can experience. Thousands of dollars can be lost or even lives. Because it is such a horrific threat, we want to share ways to prevent electrical house fires.
Electrical fire statistics:
Highly trained electricians at Sanford Electric Company offer full-house wiring replacement. Heaven forbid you have troubles, these electricians can assist with insurance claims, inspections, and new building wiring. They may also install new smoke detectors and inspect existing ones in your properties. The U.S. Fire Administration states that America experienced about 364,300 fires in 2016.
About six and one half percent of those fires were caused by electrical malfunction. 9.6 percent of the 1,800 fatal fires were due to electrical malfunction. Even for nonresidential fires, 7.4 percent of the fires were caused by electrical malfunction. To say the least, regularly have a trained electrician from Sanford Electric company come to your home and business to ensure your wiring is safe and up to date.
Residential properties are the leading property type for fire deaths, fire related injuries, and fire dollar loss. In 2017, there was about a $23 billion loss due to fire damage. Preventing a fire in your home or business should be on the top of your priority list, and we would like to help.
Safety tips to prevent electrical fires:
The United States Fire Administration urges Americans to become informed, aware, and learn corrective actions. It is routine for people to get on a roll doing normal everyday acts. These may include but are not limited to heat producing hair stylers, coffee makers, clothing irons, steamers, toasters, or space heaters. For heat producing appliances mentioned above or anything similar, remember to only plug one into each receptacle outlet at a time.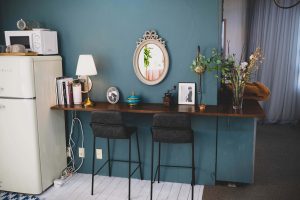 Major appliances such as refrigerators, stoves, washers, dryers, air conditioners, stoves, microwave ovens should be directly plugged into wall receptacle outlets. Never use extension cords or plug strips with such appliances. These are known to cause fires as they are not designed to hold sufficient power.
Consider having arc-fault circuit interruptors, or AFCI for short, installed for safety and fire prevention. AFCIs shut off electricity when there is a dangerous electrical condition. To reduce the risk of shock, there is a similar device available, GFCIs. Ground fault circuit interrupters, or GFCIs, reduce the risk of shock.
GFCIs are extremely necessary for residential and commercial construction. These shut off an electrical circuit when it becomes a shock hazard. They should be installed in bathrooms, kitchens, garages, and basements. Also, outdoor receptacles should be GFCI protected.
Test AFCIs and GFCIs monthly to the manufacturer's recommendations. Otherwise a small flame can start a sudden, catastrophic house fire. Fires may start when heat surrounds things that burn. For example, if a light bulb is close to a flammable curtain or decoration. Similarly, a fire may start if a chord is tucked under a rug or carpet.
Check electrical chord's placements. They should never be running across doorways or under carpets. Never use extension chords for long periods of time. They are made to be used temporarily. If you need more outlets, have an electrician add more.
Double check a silly yet overlooked detail. Confirm each lightbulb is the correct wattage by checking the number on the lightbulb. It is usually on a sticker or printed on the glass.
Very important signs to call an electrician:
If your house is older than 30 years-old call an electrician to inspect wiring quality. If you have frequent problems with blowing fuses or tripping circuit breakers, contact an electrician to come out immediately. If there is a tingling feeling when touching an outlet, this is dangerous and shows signs of  a serious shock threat.
Discolored or warm walls are signs wiring is old or simply needs replacement. Of course, if there are sparks coming from an outlet, this is incredibly time sensitive and requires immediate professional attention. Flickering or dimming lights may just be from a light bulb going out, but it may be far more serious than that.
Lastly, if there are any smells and especially burning smells anywhere in your house, contact an electrician. Any of the signs mentioned here should not be ignored. Take our advice and protect your friends and families from tragedies.
We would love to put your mind at ease. Consider calling us today for a quote! Stop by next week for more information on how to protect your family and your home.
Staff Writer