Make electrical safety high on your New Year's Resolutions in 2022. Ensuring your loved ones and employees are safe is priceless!
Electrical Safety For The New Year
Check your smoke alarms 
The New Year is a good time to remember to check your smoke alarms. This easy and quick task just takes a few minutes to accomplish and can significantly reduce your chances of a fire. 
Don't overload your sockets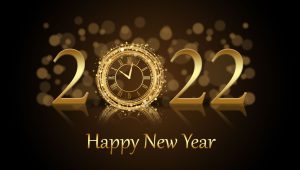 With all the new gadgets and electronics everyone got for holiday gifts, it can be tempting to overload a socket or add to a power strip. But just because you can add another plug, doesn't mean it's safe to do so. 
There is a maximum number of amperage each electrical outlet can handle simultaneously. The chances of having a short circuit or electrical fire are significantly increased when you have several plugs into the same outlet.
You can correct this issue by reducing the number of devices in one socket, but this can be difficult in today's times, you can avoid using them all in the same area, or have an electrician install more electrical outlets. 
Update old wiring 
It is common for homes here in Central Florida to have faulty wiring. Older homes typically have wiring that is not designed for our modern lifestyle. For instance, a 60 amp electrical service, which are common in older homes, can't handle powering a couple of appliances at the same time.  We are using more power than ever and older homes just can't keep up. 
Older homes also have issues with aluminum wiring, the deterioration of the rubber coating, leaves the wires exposed and causes a fire hazard.
Especially when they are located between insulation. Our new technology and appliances that require more energy, can overload the circuit breaker causing lights to flicker or losing electricity all together
As a leader in the industry, Sanford Electric Company is a fully licensed & insured electrical contractor company dedicated to providing professional electrical services at competitive rates. Family owned and operated since 1925, we provide electrical repairs & installations for commercial and residential properties in Orange, Seminole, Lake, Volusia, Brevard, and Osceola counties.
Our licensed and professionally trained technicians can tackle any size job, large or small, with an emphasis on professionalism, integrity, & quality electrical workmanship. Contact us today for more information